How can we help you?
Get in touch with one of our Xperts.
Full development
support
Both strategic
and operational
Speed up development
programs and increase
efficiency
Knowledge
Transfer
Direct access to
highly experienced
consultants in various
therapeutic areas and
indications
Flexible deployment
of experts
Cost and time effective
To meet the
timeline, budget,
regulatory and quality
requirements
Vast network
in the industry
Contract negotiation
with CROs and C(D)MOs
Due diligence, valuation and
venture capture
Our mission is to partner with you from early on to the very end.
Inez de Greef elected as fellow of the Netherlands Academy of Engineering We are thrilled to announce that Inez de…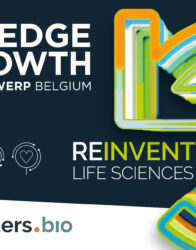 Knowledge for Growth, Europe's leading conference in the field of life sciences, is set to take place in Antwerp, Belgium…